An Evening of Shorts – 21st Annual New Works Festival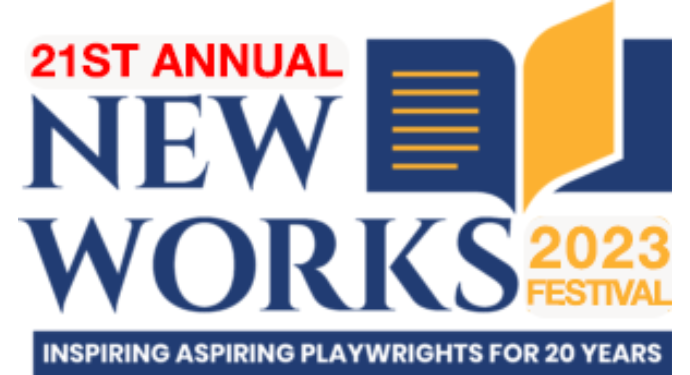 $16/All Seats
WINDFALL by Charles Hertz
*HONEGGER PRIZE WINNER FOR BEST SHORT PLAY*
Directed by Tim Diering

What could possibly be wrong with learning you're entitled to a sudden, unexpected, and perfectly legal payment? A down-at-the-heels insurance beneficiary meets the gilded heir to a family business. One is the son of long-time loyal employee of the business; the other is the son of the owners who made their fortunes at it. Their histories overlap in ways bound to alienate but also bond them.
PLAYING FIELDS OF SOMERVILLE by James McLindon
Directed by Sara Martin
Two Little League coaches mold kids into adults in very different ways.
7th INVERSION by Luke Herzog
Directed by Robyn Buckley
On the opening day of a legendary new rollercoaster, Masochist Mountain, a thrill-seeker realizes all-too-late that the ride might be far more dangerous than advertised.
LADY LORNA by Deirdre Girard
Directed by Arlene Barnard
Lorna no longer uses her psychic ability on stage, but Jerry tempts her into one last reading that changes the course of his life…
PATH OF LOVE by James McLindon
Directed by David Houlden
A woman feigns astonishment that her boyfriend wants to marry her to force him to confront his inability to express his feelings for her. Only when he does will she say yes.
CATHARSIS INTERRUPTUS by Elaine Brousseau
Directed by Leslie Pasternack
In Ancient Greece, two actors, Cosmas and Hilarion, use the occasion of an outdoor drama festival to debate the wisdom and necessity of the theatrical practice of wearing masks. Meanwhile, Thalia, Cosmas' sister, has her own ideas. The play uses anachronism to heighten the comedy and put the mask-wearing in perspective.
TAKE ME HOME by Christopher Lockheardt
Directed by Geehae Moon
All Chelle wants to do is go home. But Penny's not sure it's home anymore.
YOU DON'T HAVE TO GO HOME BUT YOU CAN'T STAY HERE by Erin Enwright
Directed by Adair Rowland
Much to Gigi's dismay, Josie has brought Peter back to the apartment after dinner. Peter and Josie haven't been dating long but it's been long enough for Gigi, Josie's kitten, who decides to take a stand on all four paws. Her thoughts are not transparent to Josie or Peter but her actions certainly are. Not a Peter fan? Not Gigi!