The Spirits of Christmas
December 5, 2021 @ 2:00 pm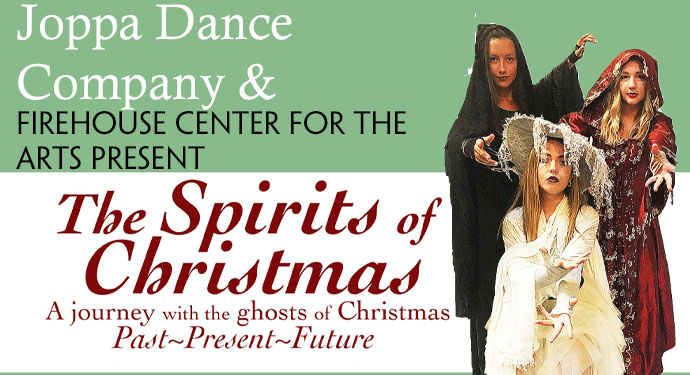 Tickets: $14/Adults
$12/Students and Seniors
Please note our updated COVID Protocols here.
A journey with the ghosts of Christmas past, present, and future, this dance-theater production for the whole family features choreography by Fontaine Dubus, Jen Steeves, Erin Staffiere, Pam Smith, and dancers Caroline Doyle, Zoe Seese, and Dylan Ware.
Joppa Dance Company is non-competitive 501c3 youth dance troupe based at The Dance Place in Newburyport, MA. Joppa members learn a wide range of styles and create their own choreography for seasonal performances. Joppa Junior, (grades 4th-6th), directed by Erin Staffiere, Joppa 2, (grades 7th-8th) and Joppa T2, (grades 9th-10th), directed by Jen Steeves, and Joppa Teen, (grades 11th-12th), directed by Fontaine Dubus.