The Lightning Thief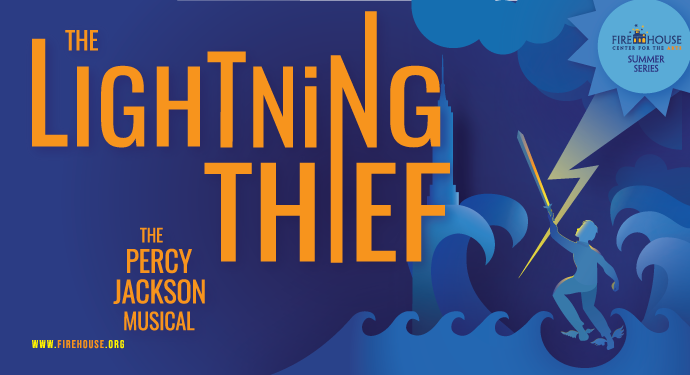 Tickets:
$5 Suggested Donation
Free for Members
DUE TO INCLEMENT WEATHER, THE SATURDAY, MAY 20 PERFORMANCE OF THE LIGHTNING THIEF HAS BEEN CANCELLED. ONE MORE CHANCE TO CATCH THE SHOW TOMORROW AT 6:30PM!
Book by Joe Tracz
Music & Lyrics by Rob Rockicki
Adapted from the book The Lightning Thief by Rick Riordan
Directed by Andy LeBlanc
Music Directed by Shawn Gelzleichter
Choreographed by Andrea Lyons
All shows will be at Spencer-Peirce-Little Farm
5 Little's Lane
Newbury, MA 01951
As the half-blood son of a Greek god, Percy Jackson has newly-discovered powers he can't control, a destiny he doesn't want, and a mythology textbook's worth of monsters on his trail. When Zeus's master lightning bolt is stolen and Percy becomes the prime suspect, he has to find and return the bolt to prove his innocence and prevent a war between the gods. But to succeed on his quest, Percy will have to do more than catch the thief. He must travel to the Underworld and back; solve the riddle of the Oracle, which warns him of betrayal by a friend; and come to terms with the father who abandoned him. Adapted from the best-selling book The Lightning Thief by Rick Riordan and featuring a thrilling original rock score, The Lightning Thief: The Percy Jackson Musical is an action-packed mythical adventure "worthy of the gods" (Time Out New York).
Audiences will park in the main field of Spencer-Peirce-Little Farm and the show will be held in the Event Field directly behind the Visitor's Center. Our wonderful team of volunteer ushers will be there to guide you the whole way!
Seating is first come, first served. Bring your own chair or blanket.
"Doors" open at 5:45pm