The 25th Annual Putnam County Spelling Bee
August 27, 2022 @ 6:30 pm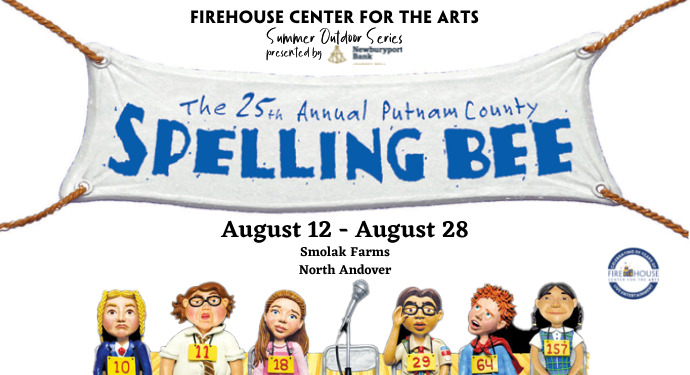 $5 Suggested Donation
Free to Members
The 25th Annual Putnam County Spelling Bee
Book by Rachel Sheinkin
Music and Lyrics by William Finn
Additional Material by by Jay Reiss
Winner of the Tony and the Drama Desk Awards for Best Book, The 25th Annual Putnam County Spelling Bee has charmed audiences across the country with its effortless wit and humor. Featuring a fast-paced, wildly funny and touching book by Rachel Sheinkin and a truly fresh and vibrant score by William Finn, this bee is one unforgettable experience.
An eclectic group of six mid-pubescents vie for the spelling championship of a lifetime. While candidly disclosing hilarious and touching stories from their home lives, the tweens spell their way through a series of (potentially made-up) words, hoping never to hear the soul-crushing, pout-inducing, life un-affirming "ding" of the bell that signals a spelling mistake. Six spellers enter; one speller leaves! At least the losers get a juice box.
A riotous ride, complete with audience participation, The 25th Annual Putnam County Spelling Bee is a delightful den of comedic genius.
Smolak Farms
315 S Bradford St
North Andover, MA
Our lovely ushers will guide you to the seating area.
Seating is first come, first served. Bring your own chair or blanket.
"Doors" open at 5:45pm