Spookley the Square Pumpkin – A LIVE Family Drive-In Musical Theater Experience
October 30, 2020 @ 6:30 pm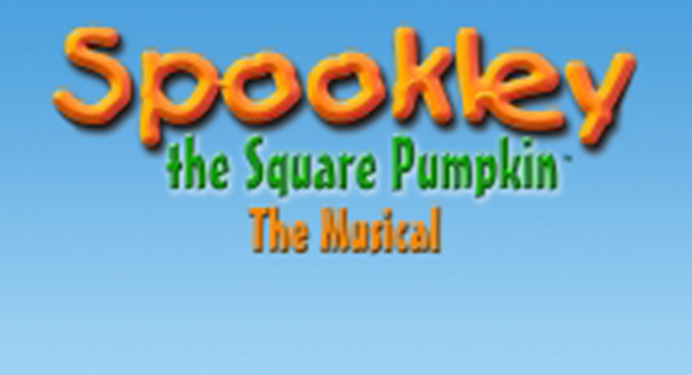 DUE TO INCLEMENT WEATHER, TONIGHT'S 6:30PM PERFORMANCE OF SPOOKLEY THE SQUARE PUMPKIN HAS BEEN CANCELLED.
Presented by Newburyport Bank, in partnership with Historic New England, Firehouse Center for the Arts is thrilled to present Spookley the Square Pumpkin: The Musical. The live musical theater experience will be presented "drive-in" style with audience members enjoying the production from the comfort of their own vehicle and the show being broadcast straight to their radios. Due to the recent update in guidance, all audiences members must remain in their vehicles throughout the performance.
Based on the wildly popular books and animated special, Spookley The Square Pumpkin: The Musical combines the spectacle and joy of Halloween with delightful songs that people of all ages will love! Airing every year on Disney, the animated television special, adapted from the bestselling Spookley book series, has been a long time Halloween tradition for families all across the country. A Theatre For Young Audiences (TYA) musical with a big heart, Spookley The Square Pumpkin: The Musical is no tricks and nothing but a treat for all ages!
Spookley The Square Pumpkin: The Musical tells the story of a square pumpkin living in a round pumpkin patch on Holiday Hill Farm. Shunned by the other pumpkins, Spookley is befriended by Edgar, Allan and Poe, three hilarious spiders who convince him that, square or not, he has a right to be the Pick of the Patch. Encouraged by kindly Jack Scarecrow, Spookley tries his best, but he isn't sure he has what it takes until a mighty storm threatens Holiday Hill Farm. Spookley realizes it is up to him and his square shape to save the day. As a result, all the pumpkins in the patch learn that the things that make you different make you special.