Real.Life.Stories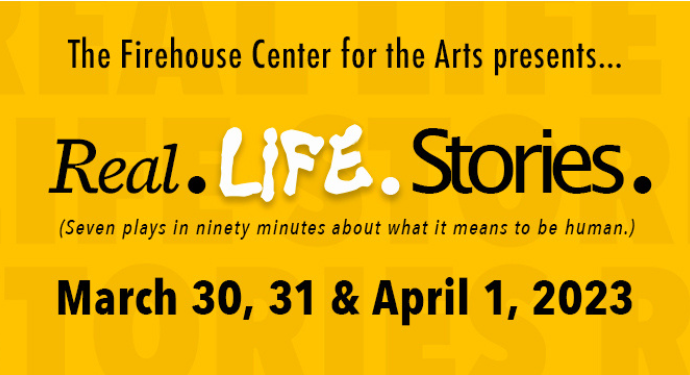 Tickets:
$13/Members
$15/Non-Members
Seven short plays about what it means to be human.
What happens when your partner, of many years, decides to make a sharp turn in the road of life ? Remember the joy and exhilaration when you accomplished an especially difficult task? Ever wonder what would have happened, if you didn't follow your parents advice?
Real. Life. Stories. explores these – and several other – very human, matters.