Il Bastardo da Vinci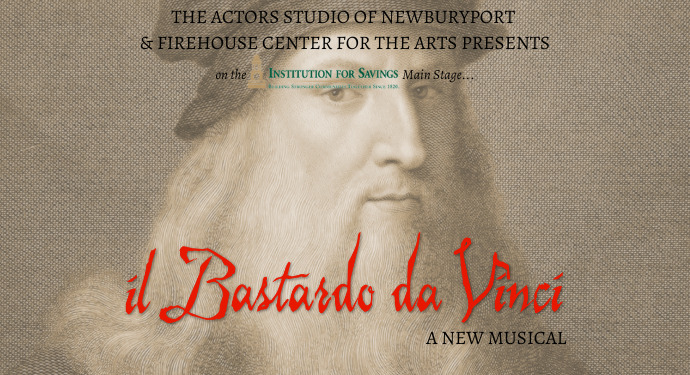 $30/members
$35/non-members
Hysteria from accusations of wizardry and witches and the black plague sets the scene in the 15th century Italian village of Vinci. A young mother struggles with making the best decision for the future of her illegitimate son. A Co-Production between The Actors Studio and The Firehouse Center for the Arts.
Book and Lyrics by Camille Garro
Composed by Dan Connors
Directed by Anna Smulowitz
Choreography by Erin Staffiere
Scenic Design/Projections by Richard Beatty
Poster Design by Sandy Farrier
Stage Manager: Eden Tomaszewski
CAST (in alphabetical order)
Molly Bernard, Sherry Bonder, Mike Coppinger, Damien Corcoran, Alanna Cutting, Greg deZarn-O'Hare, Kelly Duffy, David Draper, Arielle Kaplan, Astrid Lorentzson, Shannon Muhs, Helen Ober, Jack Santos, Donna Story, Wade Turner, and Sawyer Wilson.