Being Petty – Tom Petty and the Heartbreakers EXPERIENCE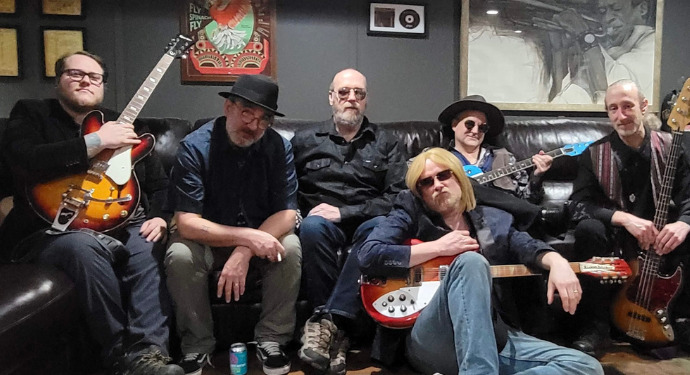 $22/members
$25/non-members
What would it be like if Tom Petty was still with us, performing with the Heartbreakers to this day?
Now the fantasy comes to life, with Being Petty – the Tom Petty and the Heartbreakers Experience.
In early 2021, Bruce Hilton and Larry Ladrie embarked on a mission to create the ultimate Tom Petty tribute band, dedicated to sharing all the excitement and emotion of a live performance from the original band. The result is an assemblage of massively talented musicians/performers with a passion for the music, and the skills to pull it off.
After their FIRST PERFORMANCE, they were invited to participate in the Legends Tribute show at the 8,000 seat Bank of NH Pavilion alongside some of the best tribute bands in the country.
Being Petty is more than just the average cover or tribute band. Audiences are awestruck by the flawless recreation of the look (accurate wardrobe, wigs and accessories), sound (authentic guitars, amps and drums) and feel of the original band. The live show now includes multimedia for a truly huge concert experience.
The Being Petty song list covers all phases of Tom Petty's incredible musical legacy, including all of the hit songs from the 1970's through the 2010s, plus some surprise "deep cuts" for the true fans!
At every show, during every song, Being Petty is committed to respecting the fans, and honoring the musical and cultural legacy of Tom Petty and the Heartbreakers.