Aaron Goodvin w/ special guest Renee and the Renegades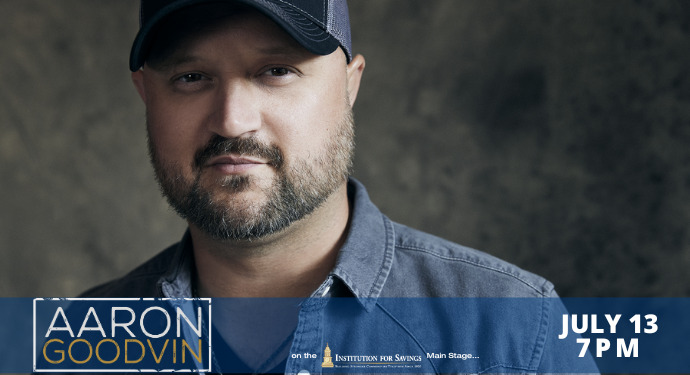 $22/Members
$25/Non-Members
In addition to being an electrifying live performer, Goodvin is an incomparable singer/songwriter whose music resonates with fans worldwide. His dossier includes two critically acclaimed albums, two number one singles, several top 10s, a 2018 CCMA Songwriter of the Year Award, a 2020 JUNO Award nomination for Country Album of the Year, and a tour with Rascal Flatts. Lucky Stars is the first of a planned pair of EPs teeing up major touring – including a 2023 Headlining Tour – intended to bring Goodvin's uniquely accessible music to every corner of the planet.
"Renee Leavitt is the real deal," said legendary rock n' roller, Gary U.S. Bonds. Renee starting singing at the age of three and entered her first contest at the age of eight, finishing in 2nd place overall. Leavitt is building upon her fan base through her songwriting abilities, catchy tunes, pure voice, poised stage presence and her "girl next door," blue eyed, strawberry blonde, country look.
To date, this country sensation has 21 original songs. Her band, Renee and the Renegades, has what fans and their manager call a 'unique' sound. There is no one in country music that can scratch an itch for one of their original scores. Her Karen Carpenter like voice mixes Zydeco, Irish Folk, Pop, Rock, and Vintage Country. Some have characterized it as: Americana.
Renee has been played on several radio stations in New England and Ireland, including WKLB Country 102.5, The Bull 101.7, WOKQ 97.5, the River 92.5, North Shore 104.9, WRKO 680, WMEX 1510 and Ireland's own KFM Radio. Leavitt will soon be heard on PBS, singing the theme song "Friends For Life" for a Children's Animated Series, called Charlie Horse.